KAFF signal 0:00:44

---

COYOTE AND THE WASICHU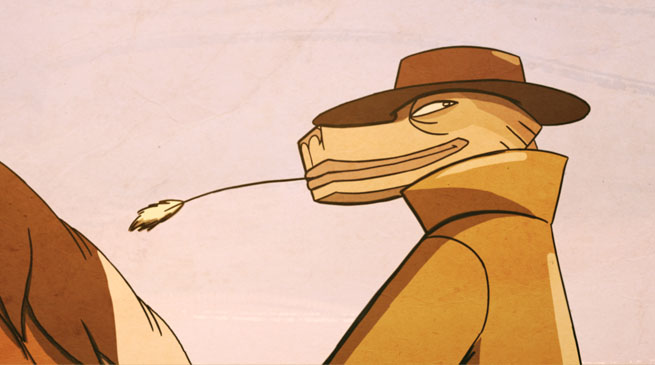 Director: Gauder Áron, 0:07:55, in Hungarian with English subtitles

After the worldwide awarded film, "Coyote and the Rock", here is the next Native American folktale. The wasichu scammed all the Indians on the Great Plains. But one day he met Coyote, the master of swindle.

---
THE GIPSY TALES – THE FIERY RED SNAKE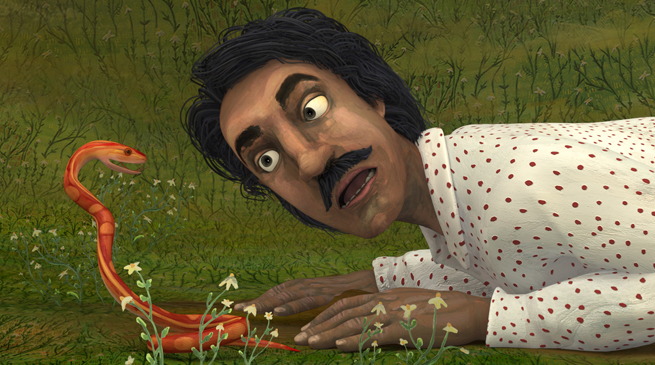 Director: Horváth Mária, 0:07:34, in Hungarian with English subtitles

The events of a little boy's life usher him into the world of life among the Gypsies, where he seeks unconditional love, and his closest family members are put to the test.
---
Mimik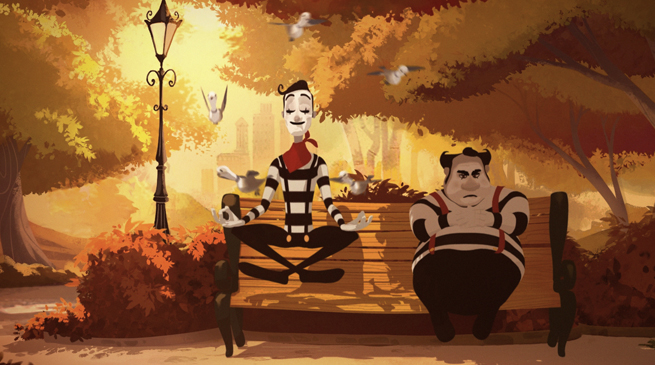 Director: Varga Petra, 0:04:00, without dialogue

Two mimes are having their invisible lunch in the park when a pigeon walks by.

---
JUST A FEW WORDS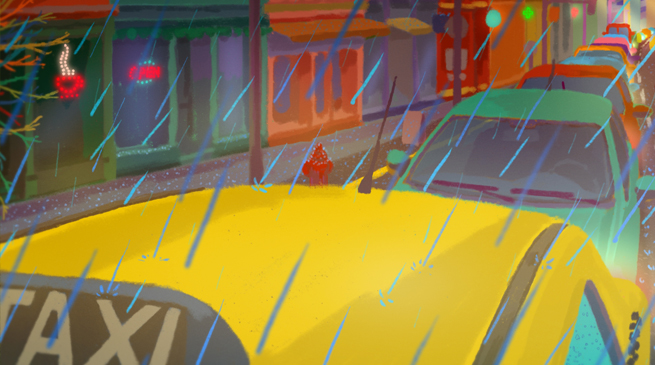 Director: Csáki László, 0:08:00, in Hungarian with English subtitles


"… it might not have been a question of right and wrong. Which is to say that wrong choices can produce right results, and vice versa." –Murakami Haruki

---
ALL MY DAYS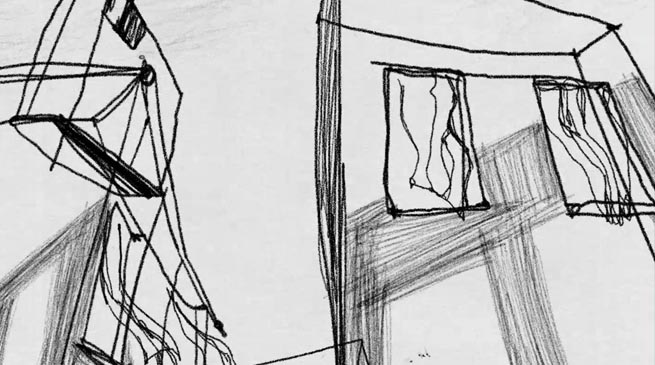 Director: Mira Zénó, 0:02:00, without dialogue

Experimental animation that stylizes objects and events of everyday life into a surreal world of subjective. The film is an associative journey through the perception of subtle moments in life.

---
LITTLE MOUSE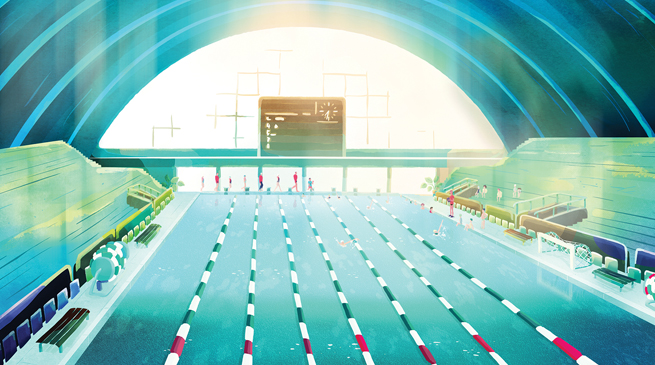 Director: B. Nagy Ervin, 0:07:12, in Hungarian with English subtitles


In the mid 1980's though the later multiple time olympic champion Hungarian swimmer Krisztina Egerszegi is only 12 years old, her trainers already recognise her undeniable talent and potentials. Her first ever professional competition is about to start and all the others are stronger and bigger than her. She is going to compete with them.

---
HOUSE PARTY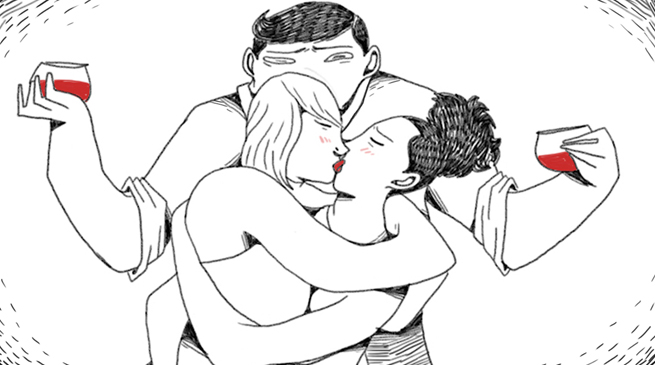 Director: Bárány Dániel, 0:04:08, without dialogue

The story of a home party from the beginning till the end.Polite drinks and talks are followed by dance and music,while more and moreguest arrive. After having several glasses too many feelings run high, and the feast falls into a catastrophe. Inspired by Boris Vian novel titled Vercoquin and the Plankton.

---
SECOND HAND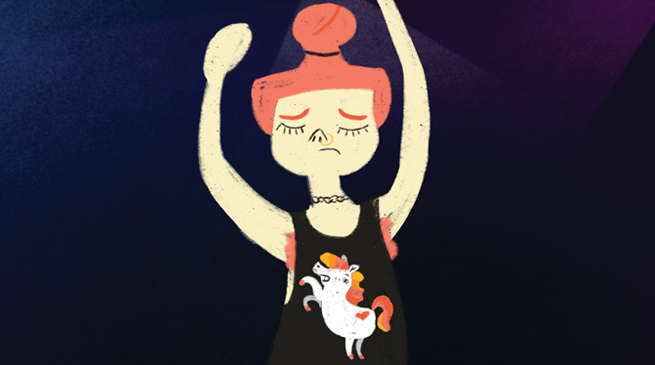 Director: Barkóczi Noémi, 0:04:40, without dialogue

The first episode is about the challenging and exciting life of a cat sweater. The cat tells us the story of his life in wich we get to know his early happy years, his adventures with a young hipster girl and the peaceful period with a pensioner. The jumper 'falls in love' again and again with his owners but he has to be disappointed in everyone of them eventually. In the end he decides to stay 'single' but hope arises again when he meets another interesting person.

---
FIASCO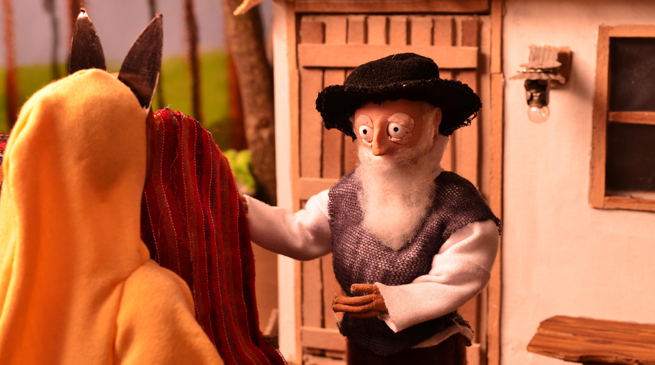 Director: Nagy Szabolcs, 0:04:08, without dialogue

An old man lives his ordinary life in the woods when out of the blue a queer fellow knocks on his doorstep to try and sell him some magical treasures.

---
THE THIRTEENTH PRINCESS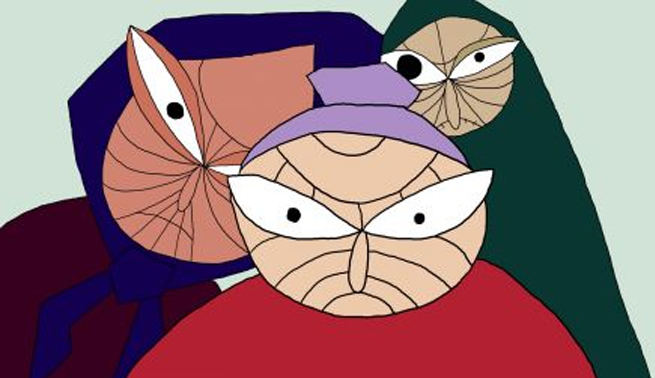 Director: Orosz Tina, 0:03:18, in Hungarian with English subtitles


This is a story about a unique princess's life. The princess wasn't accepted by others, so that her parents sent her away to a far away castle for protect her feelings. The girl grown up and a lot of men would like her hand and fortune, even so she couldn't find the true love, but like all fairy tales, everything turns good, and finally she found in the most unexpected moment her soulmate.

---
LOVE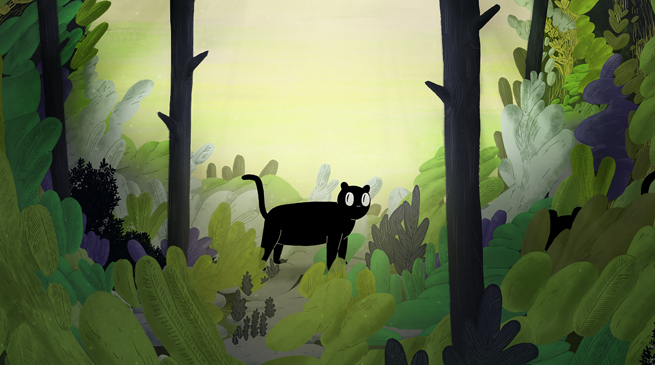 Director: Bucsi Réka, 0:14:32, without dialogue

LOVE is a short film describing affection in 3 different chapters, through an impact on a distant solar system. Abstract haiku-like situations reveal the change in atmosphere on one planet, caused by the change of gravity and light. This pulsing planet makes the inhabitants become one with each other in various ways.

---
BOND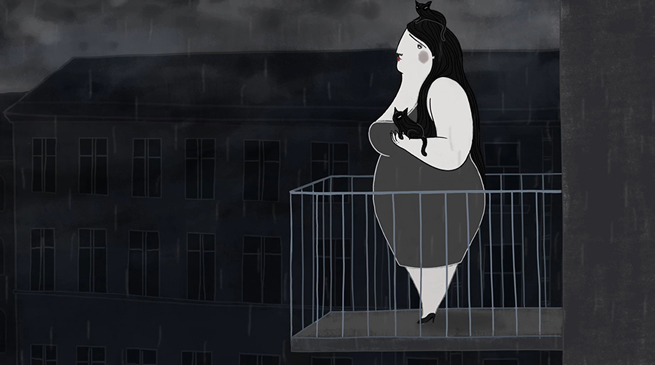 Director: Wunder Judit, 0:09:45, without dialogue

A woman lives in complete solitude trying it hard to find love. She meets a shadow creature that looks like a cat… New bonds evolve as she gives birth to three kittens, but the creature disappears and she is left with the happiness of motherhood and the loss of her lover.

---
BALKONY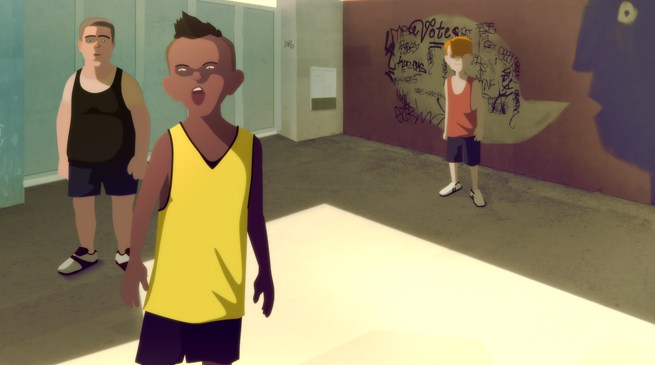 Director: Dell'Edera Dávid, 0:06:18, without dialogue

Everyone does what they want to. The people in this movie are not sure what they want to do yet.

---
HUNOR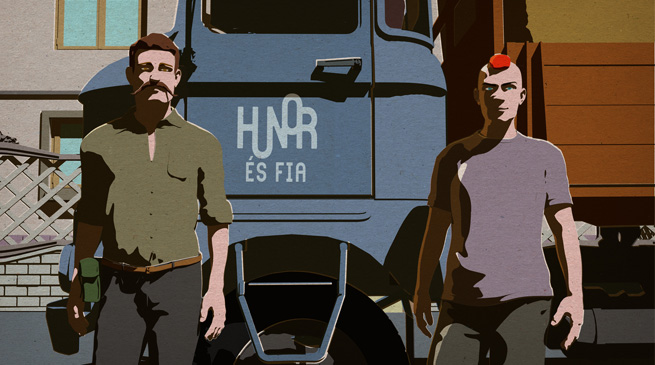 Director: Koós Árpád, Klingl Béla, 0:11:44, in Hungarian with English subtitles

The protagonist of the series is Hunor, the Hungarian Superhero, who has been surviving on a disibility allowance since the change of system. He is conflicted because of his past – back then, he thought he was doing good. When he gains new superpowers (due to getting the wrong treatment from the health service), he continues his superhero deeds in secret. As he braves dangers in each episode, he is filled with doubt about what he does.